LOSGAZ.
Brand Refinement
Website Design
The birth of a new company can be difficult, fraught with challenges, and never more so than in the competitive international energy sector. Ensuring brand and identity is positioned correctly before launch is an essential part of winning your customers' trust.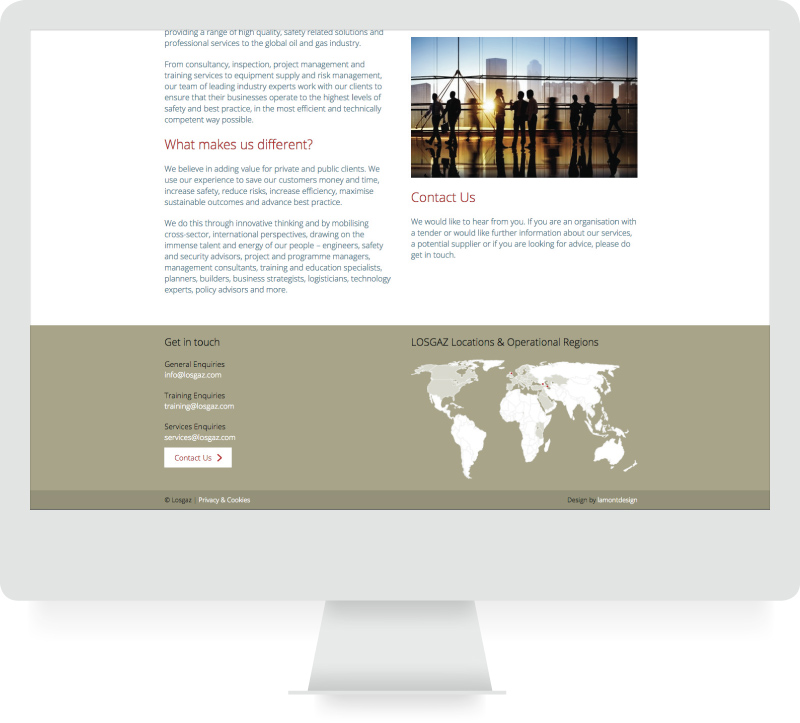 The Project
LOSGAZ is a new multinational oil and gas services company based in Aberdeen and Baku, providing a range of high quality, safety related solutions and professional services to the global oil and gas industry. They commissioned lamontdesign to refine their brand and develop a new responsive content managed website that would launch alongside the company and have the capacity and flexibility to facilitate their rapid growth. Their live website is currently phase one of their online presence, phase two is very exciting and will be launched as soon as they are ready.
Talk to us.
Get in touch to discuss your brief, or just to chat about how we can help your business to grow.